Fri, Feb 23rd
Released FUSE 2018.1 with performance enhancements.
Read more

Web, Jan 17th
Released LFI Toolkit 2018.1 with FTP and Email functionality.
Read more

Mon, Nov 27th
Released LFI Toolkit 2017.4 with contouring improvements.
Read more

Fri, Sep 8th
Lyons Forge acquires new client.
Read more

Fri, Sep 1st
Released FUSE API 2.0 for custom content.
Read more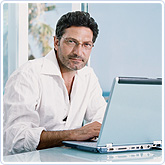 Lyons Forge exists to help others achieve their vision by empowering them through technology.
Lyons Forge offers a unique blend of products and services which we can tailor to help you succeed.

As a software service provider we offer everything from technical consulting and training to staff augmentation and turnkey projects.

As a software vendor we bring not only complete products and custom solutions but we also offer a strong component library to help get new products to market faster.



We view our customers as partners in our success
Lyons Forge measures its success on whether or not our clients and partners are able to achieve their goals and overcome the challenges they face.

We seek to be a trusted advisor to those we serve and take pride in bringing excellent services and intuitive tools to the table.